In the world of e-commerce, trust is everything. Online customers must feel confident that their personal information is safe and secure. That's where trust badges come in. These small but mighty icons can make a big impact on your Shopify store and help build trust with your customers. 
In this blog post, we'll guide you on the best Shopify trust badges, explain how to add trust badges to your Shopify store and where to place them. But here's the exciting part: we have a great solution that will help save time and effort. Stay tuned as we introduce you to a game-changing tool that will revolutionize your trust-building efforts.
Let's dive in and discover how you can build trust with unique trust badges for your Shopify store. Get ready for the big reveal of our time-saving Essential Icon & Badge Banners app!
Quick Reminder: Why Should You Add Trust Badges?
Trust badges are the ultimate power move in boosting customer trust and conversion rates. These credibility superheroes assure customers of data security and give them the confidence to make purchase decisions. By proudly displaying trust badges on your website, you set yourself apart from competitors and level up your brand image. A staggering 61% of savvy shoppers won't complete a purchase without those sleek security logos.
But here's the real kicker: You have the power to cut any hesitation customers might have about sharing their financial info. Turn your transaction forms into trust-building machines by rocking recognizable symbols like Norton, Verified, PayPal, or Verisign. These trust badges carry serious weight, as shown by the fact that 75% of customers didn't buy from retailers without recognizable trust signals.
Incorporating these trust badges into your Shopify store can be a game-changer, instilling customer confidence and driving higher conversion rates.
Best Trust Badges for Shopify You Simply Cannot Forget
When it comes to choosing the best trust badges for your Shopify store, you want to rock a diverse range of badge types. Here are the three types of must-have Shopify trust badges that will have your shoppers doing a happy dance:
Security Badges: These badges are like the bodyguards of your website. With SSL certificates, Shopify secure badges and trust seals, they shout that your customers' information is safe. Displaying these badges shows your customers that you've got their back and their data is locked up tight.
Payment Method Badges: These babies are all about giving your customers peace of mind about the payment. Show off icons for PayPal, Visa, and other trusted payment gateways, and watch your customers breathe a sigh of relief. They'll know their hard-earned money is in good hands, making them more likely to hit that "Buy Now" button.
Customer Review Badges: We're talking about the ultimate social proof boosters. Google Trusted Store or social proof icons? They're like the cheerleaders of your store, waving pom-poms of positive feedback. Your potential customers will understand that others had a great experience here and they can expect the same. It's like a stamp of approval that turns hesitant shoppers into happy customers.
It's time to rock these trust badges in your Shopify store's design. Choose badges from reputable sources that are recognized and trusted by customers. These trust-building elements will amp up your store's street cred, boost conversions, and make your customers feel like they're shopping with the coolest crew in town. 
Choosing Where To Add Shopify Trust Badges
Positioning of trust badges plays a crucial role when it comes to building trust with your Shopify store customers. By strategically placing trust badges in areas where customers have concerns, such as payment options or data security, you can ease any doubts they may have. Consider adding trust badges on high-traffic pages like the homepage, under the "add to cart' button on the product pages or, if you're a user of Shopify Plus, the checkout page. This ensures that customers immediately see these visual cues and feel confident about sharing sensitive information.
Don't be afraid to test different placements to see which areas have the most impact on the conversion rates. Yet, it's important not to overcrowd your website with too many Shopify badges, as this might overwhelm or raise doubts. Strive for a balance that instills confidence without clutter.
How To Add Trust Badges To Shopify: The Easy Way
Now that you understand the importance of Shopify trust badges, you may wonder what's the best way to add them. We're here to help you learn how to add trust badges to Shopify quickly and easily. Follow these steps and make sure that your customers feel confident and secure when shopping on your website. Let's get started!
First, choose the best trust badges for your Shopify store. Consider adding security badges, payment method badges, and customer review badges to address common concerns.
Next, follow these step-by-step instructions to add trust badges to your Shopify store:
Select a trusted Shopify app or theme offering trust badge customization options.

Upload your trust badge images or choose from a library of pre-designed badges.

Customize the placement and style of your trust badges to seamlessly merge with your store's design.

Ensure that your trust badges are visible on the key pages, such as the homepage, product pages, and if you are on the Shopify Plus plan — the checkout page.
By placing Shopify trust badges throughout your store, you create a sense of security and reliability, boosting conversion rates and increasing sales.
Being a store owner comes with numerous responsibilities. This is why the Essential Icon & Badge Banners app can prove to be a valuable time-saving tool. It will simplify your life by drawing attention to crucial information like payment options, shipping details, and satisfaction guarantees. With our easy-to-use tool, you can spend more time expanding your business and fostering customer loyalty. 
Here are a few ways Essential Icon & Badge Banners will change how you add Shopify trust badges.
Library of Essential Icons and Badges
The Library of Essential Icons and Badges is a valuable resource for any Shopify store owner. Our extensive collection helps enhance your store's credibility and gain customer trust. Choose from secure payment icons, satisfaction guarantee badges, and free shipping icons. These visual cues boost conversions and foster loyalty.
Banner Customization
With the Essential Icon & Badge Banners app, you get the fantastic feature of banner customization. It allows you to effortlessly edit the size, font, and color of trust badges to match your brand identity. Customization ensures that your trust badges seamlessly blend with your store's design. Create a professional and visually appealing look that resonates with your customers.
Flexible Placement
With Essential Icon & Badge Banners, you can place trust badges almost anywhere on your Shopify store. This feature lets you strategically position badges on product pages, cart page or the footer. Customize the placement to create a professional look that builds trust with customers. Highlight specific trust factors to differentiate yourself from competitors.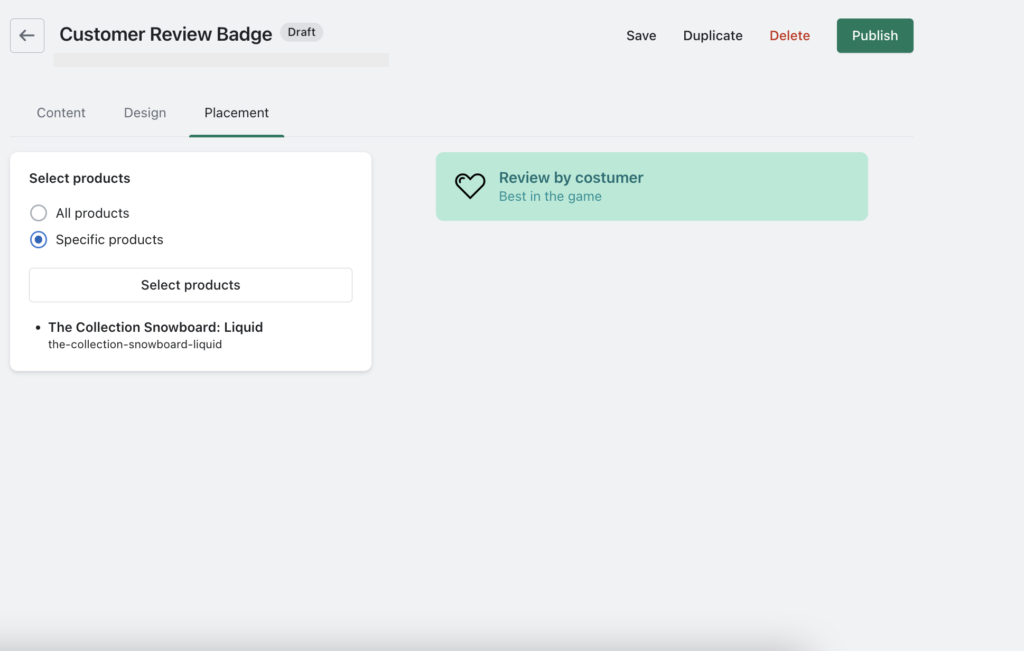 Your Own Icons
With Essential Icon & Badge Banners, you can upload your own icons and customize unique trust badges for your Shopify store. Personalize your site with unique guarantee icons that blend with your brand's identity. Create a one-of-a-kind shopping experience that leaves a lasting impression.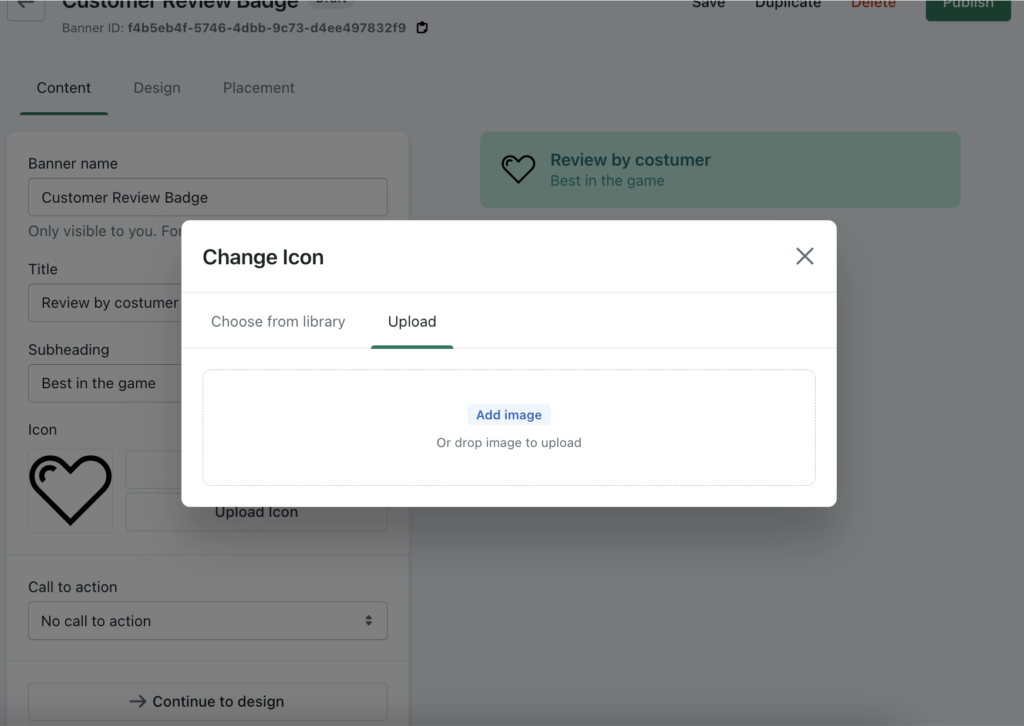 Responsive Design
Essential Icon & Badge Banners adapt to different devices and screen sizes. They look good on desktops, laptops, tablets, and smartphones. With more people using mobile devices for shopping, it's crucial to properly display trust badges on all devices. Responsive design helps create a seamless and secure shopping experience.
Conclusion
Trust badges are crucial for building customer trust in e-commerce. They differentiate your store, assure customers of their safety, and highlight important information like secure payment options. Adding trust badges and banners yourself can be time-consuming and challenging.
Essential Icon & Badge Banners app offers eye-catching trust badges that leave a lasting impression, enhancing customer confidence. Displaying trust badges and keeping them relevant helps build trust and boost conversions on your Shopify store.