Installing the PageFly Page Builder Shopify App
Begin by installing the PageFly Landing Page Builder app from the Shopify app store. Search for "PageFly" click "Add App" and watch as it installs seamlessly. 

Building Your Shopify Store Page
Once install is complete, access your Shopify account and create a new page. Choose between starting from a blank page or utilizing one of PageFly's professionally designed templates. This intuitive and easy-to-use tool allows you to create and customize your pages to suit your brand and style with no fuss.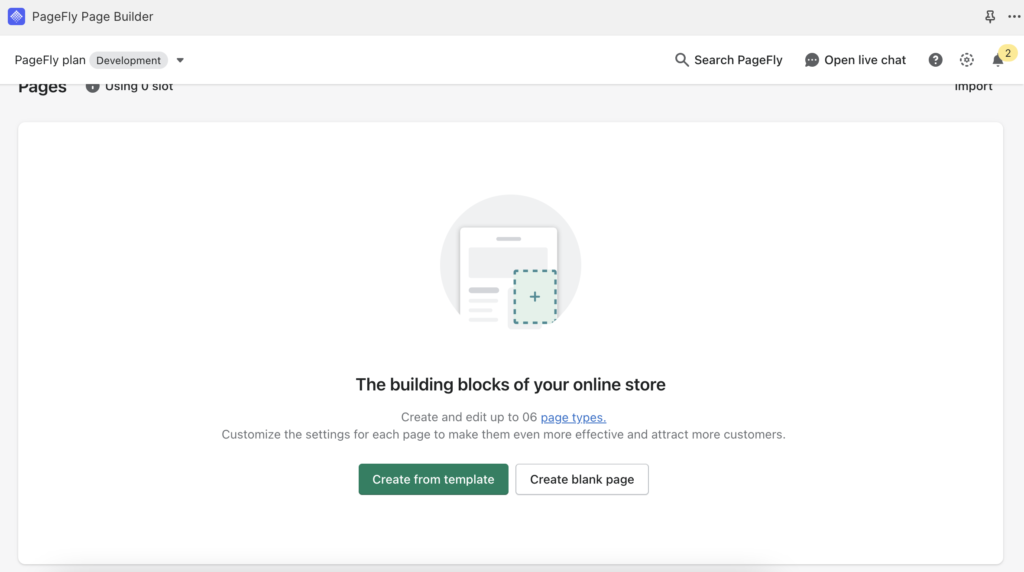 Adding the Essential Apps Countdown Timer
Now that you've built your store page, smoothly incorporate the Essential Apps Countdown Timer – be it a product page timer, landing page timer or cart page timer. Access the "Add Third-Party" element icon located in the tool section on the left. Ensure integration is working by:
Clicking "Manage Integrations"
Searching for "Essential – Countdown Timer Bar"
Enabling it by pushing the slider.
Once activated, our app will appear automatically under third-party elements tab.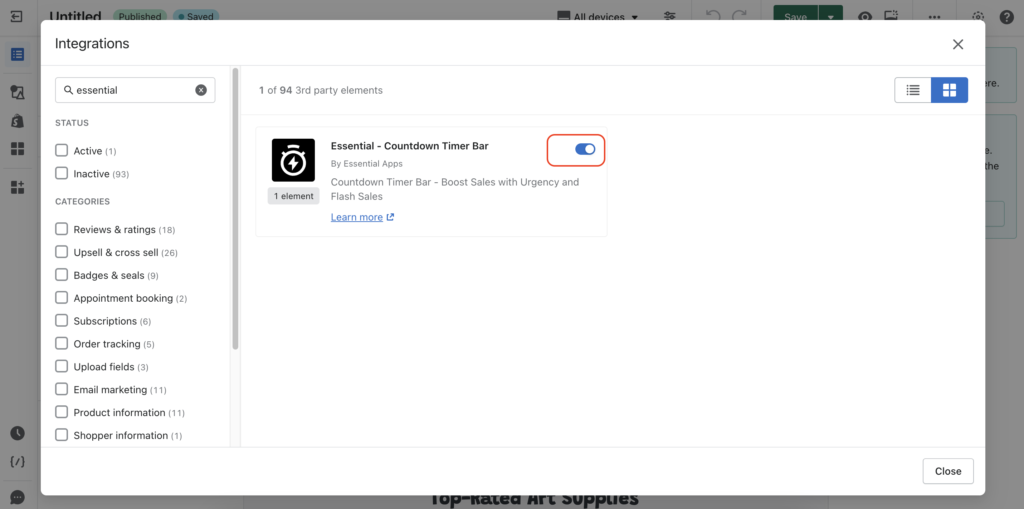 Installing the Shopify Countdown Timer
Install the countdown timer by conveniently dragging and dropping the widget to your preferred location on the page.
Ensure smooth functioning by inputting the timer ID in the designated place.
Confirm that your timer is published on the Essential Apps side.
Set the Custom Position as the placement for your timer.
Make sure to use the appropriate timer type based on the page you're building – for instance, use "Product Page Timer" for product pages, "Landing Page Timer" for landing pages, and so on.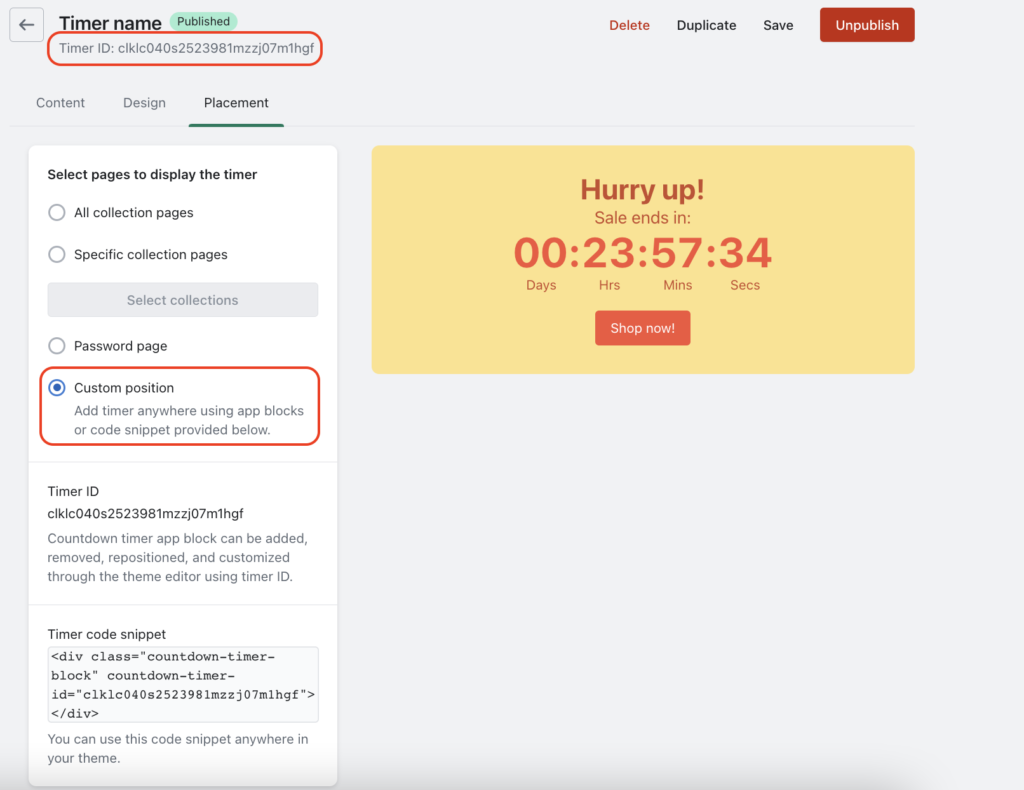 Saving Changes and Previewing the Timer
After completing the setup, save the changes and take a sneak peek at your countdown timer on your store by clicking the "Preview" button. Marvel at the seamless appearance and engagement-enhancing impact of the Essential Apps Countdown Timer.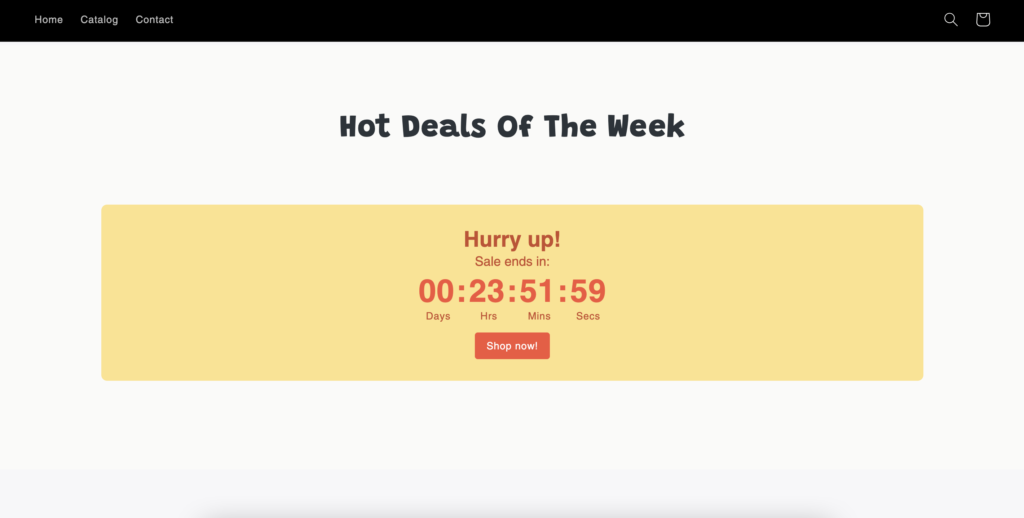 Conclusion
Integrating the Essential Apps Countdown Timer with the PageFly Landing Page Builder is a simple yet powerful way for Shopify users to enhance store engagement and boost sales. By following the easy steps outlined in this blog post, you can effectively create a sense of urgency that drives customer action. Take advantage of this essential tool and watch your store's success soar.