The product page is our most popular countdown timer placement. Merchants usually choose to place it right under the add-to-cart button to notify their customers about the current promotion.
It's a great way to create urgency and encourage buyers to take action right away. Adding a product page countdown timer to your e-commerce store can increase the conversion rate significantly.
Product page could have three different timer types:
Scheduled-to-date timer. Perfect if you're running a longer lasting sale or want to promote an upcoming new collection drop.
Fixed-minute timer. Individual for each buyer and is optimised to create urgency.
Recurring timer. Perfect for promoting next-day delivery or same-day dispatch! It is also great for any recurring daily sale you might be running.
Product page countdown timer design options
Our product page countdown timer design is highly customizable. You can choose from one of the 20 pre-made high-converting templates or make your design from scratch to fit your brand perfectly.
You can also choose your preferred background color or even do a gradient background! The countdown widget box is highly customizable too: you can add a border, change the corner radius or adjust spacings.
By default, the timer uses your theme fonts to fit your branding, but if you want, you can choose from the selection of other fonts too. The sizes and colors of all fonts are easily adjustable.
Product page countdown timer placement options
You can easily select to display a countdown timer on every product page of your Shopify store or select specific products for the timer to appear.
By default, the product timer will appear below the add-to-cart button on your product page. However, if you want to change this placement, just select the "Custom position" option, and you'll be able to add the timer anywhere using app blocks or code snipped provided.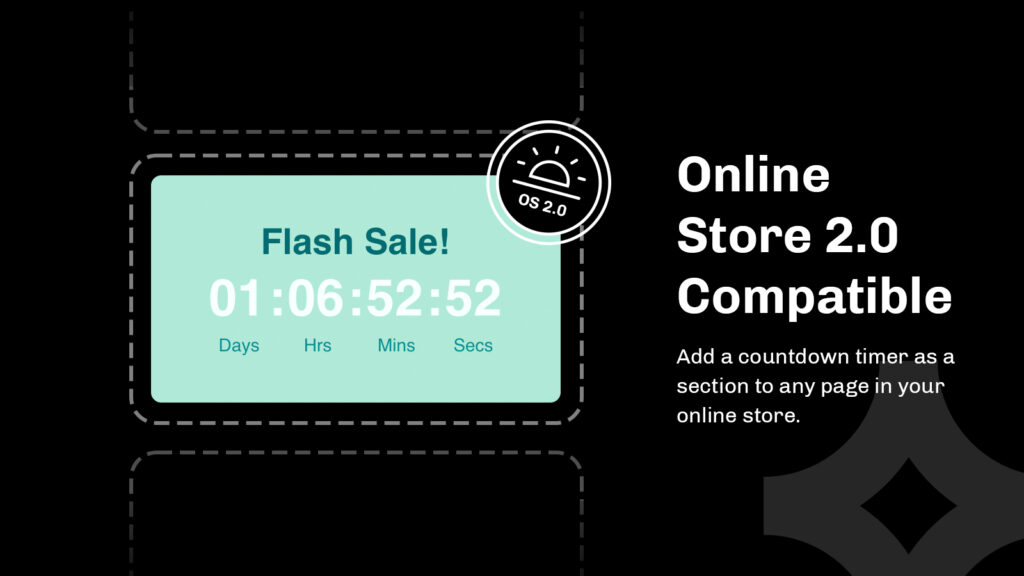 How to add countdown timer to shopify product page?
Adding a countdown timer to your Shopify store's product page has never been easier. With our user-friendly interface, you can effortlessly enhance your product listings.
Watch this video showing how to add countdown timer to your Shopify product page: