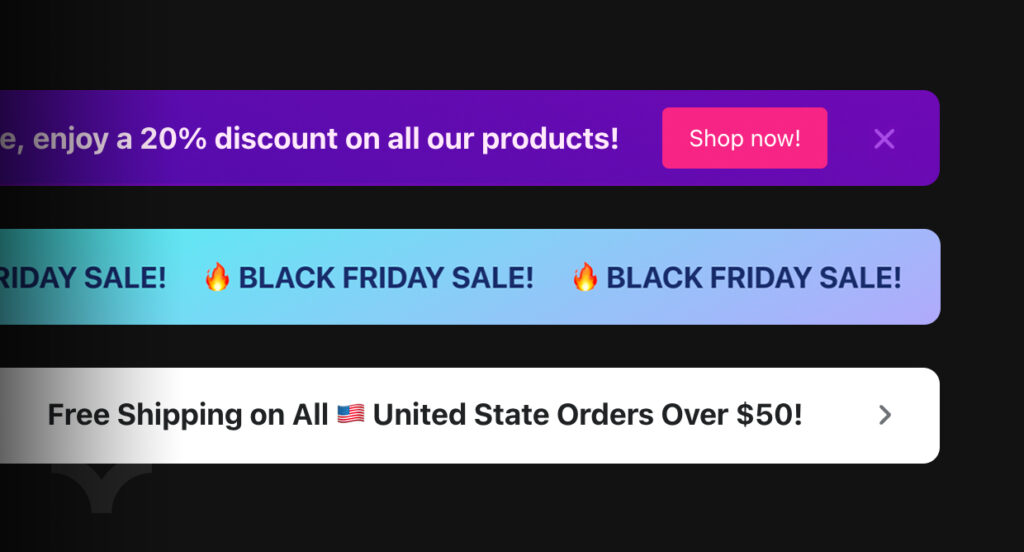 The Best App For Adding Sticky Announcement Bars to Shopify
Boost your Shopify sales effortlessly with the Essential Announcement Bar app. Promote your offers and deals with ease.
5-star rating on Shopify app store.
Essential applications are used by brands such as:
Boost sales with Shopify announcement bar
The best announcement bar app for Shopify to help you promote sales with just a few clicks.
Essential Announcement Bar Features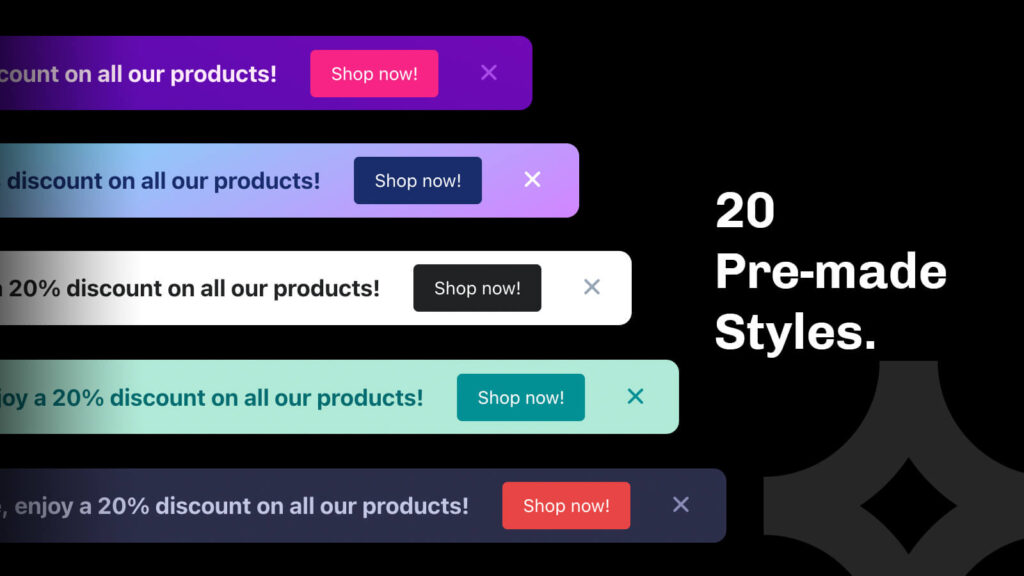 Sticky Announcement Bar Templates
Explore our announcement bar library, which includes stunning sticky bar examples and pre-designed templates for seamless integration.
Eye-Catching Call-to-Action Buttons
Elevate your Shopify store's announcements by easily adding call-to-actions and turning every announcement into an engaging experience for your users.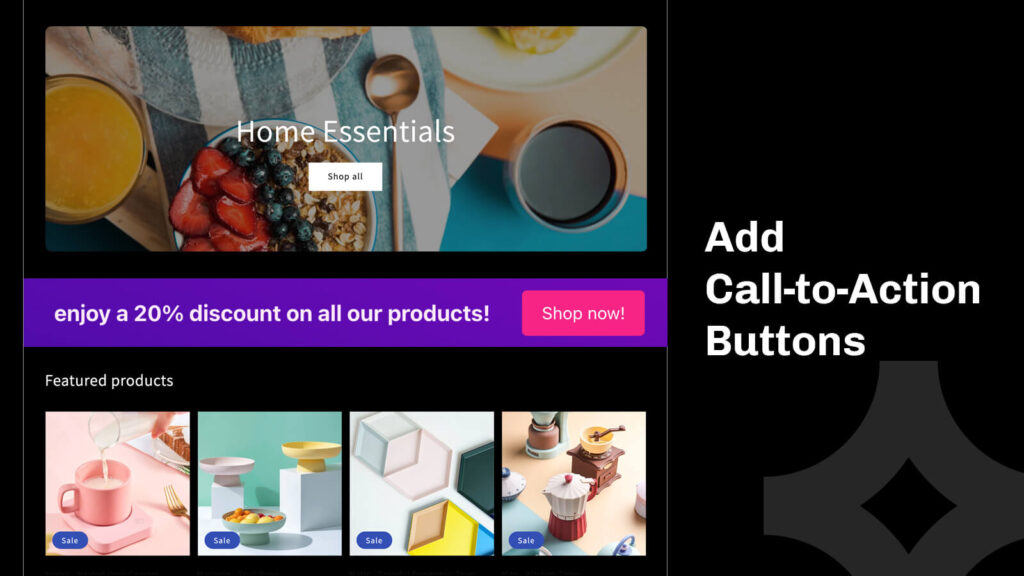 Limitless Possibilities for Customization and Placement
Bring your sticky announcement bar vision to life! We offer a bunch of customization and placement options that enhance user experience.
Enhance your sticky announcement bar, ensuring a stunning appearance across all devices. Craft a seamless and mobile-friendly experience.
Essential Shopify Announcement Bar Reviews
5-star rating on Shopify app store
 
Love the Essential Shopify Announcement Bar App! Easy to use and perfect for showcasing our latest deals. Matches our store's vibe too.
Specials Ceramics
 
Totally digging the Announcement Bar App! It's perfect for sharing quick updates with our customers. While I'm excited to see any future additions, it's already a top-notch tool for us!
Xorbin
Learn more about using Essential Shopify Announcement Bar
Don't hesitate to contact the Support if you have any additional questions
Go to the Essential Announcement Bar app dashboard and start creating any type of announcement. From there, you can customize the text, appearance, call-to-action, and review our sticky bar examples. In the "design" section, choose whether you want the announcement placed at the top or bottom of the page and enable the "Sticky bar" option. Once you've perfected your masterpiece, simply click the publish button to make it live. As visitors scroll, your sticky announcement bar on Shopify will remain fixed, ensuring maximum visibility and impact.
Locking the announcement bar to the top of your page is pretty straightforward. After you've designed your perfect announcement bar, you'll need to navigate to the design editing section. Here, you'll have the option to decide where you'd like your bar to be placed – either on the top or bottom of the page. To lock it in place, simply tick the box labeled "Sticky bar". Voilà! Now your announcement bar will stay in a fixed position even as your visitors scroll down the page.
Discover other announcement bar placement locations
Get Essential Shopify Announcement Bar App Today