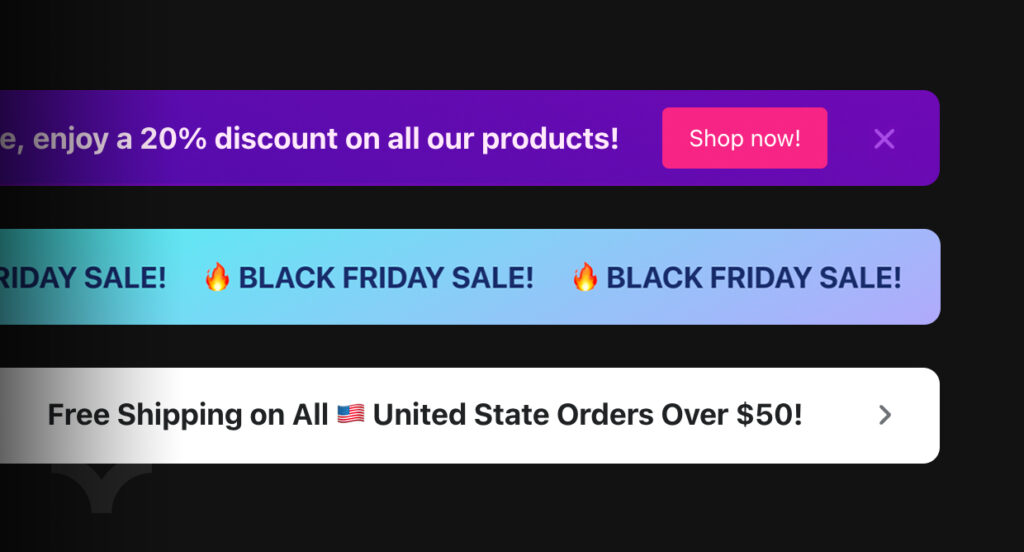 The Best App To Create Scrolling Announcement Bars for Your Shopify Store
Creating eye-catching marquee announcement bars on Shopify has never been easier.
5-star rating on Shopify app store.
Essential applications are used by brands such as:
Boost sales with Shopify announcement bar
The best announcement bar app for Shopify to help you promote sales with just a few clicks.
Essential Announcement Bar Features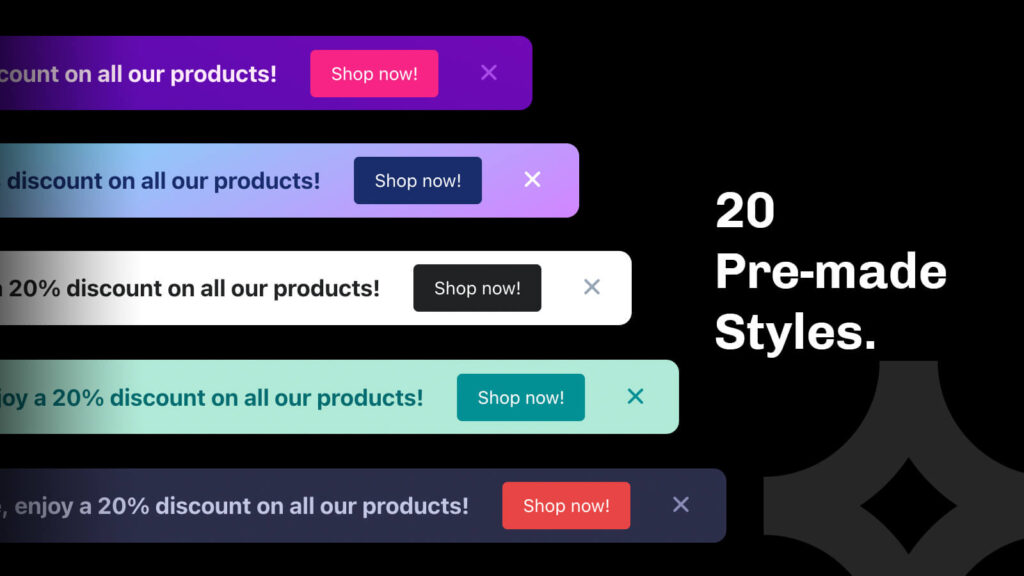 Sliding Announcement Bar Without Any Coding
Creating sliding announcement bars has never been so easy. Just a few clicks, and you can have your sliding announcement bar on Shopify without any coding.
Standout Call-to-Action Buttons
Take your Shopify store's marquee announcements to the next level by adding call-to-actions. Turn each announcement into an engaging experience for your users.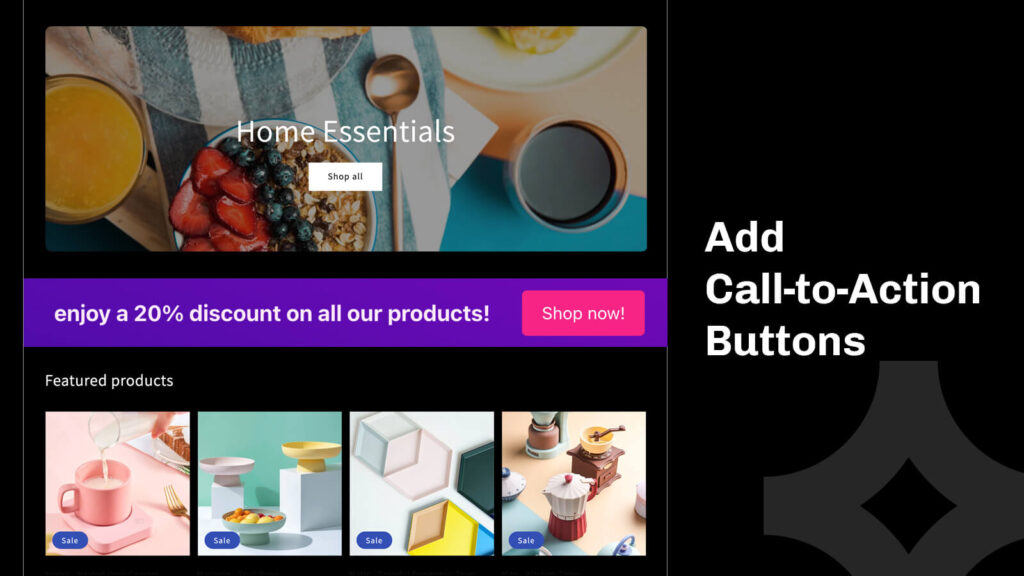 Limitless Possibilities For Customization And Strategic Placement
Create your dream announcement bar slider on Shopify in just a few clicks. Turn your vision into reality with our endless customization and placement options.
Essential Shopify Announcement Bar Reviews
5-star rating on Shopify app store
 
Love the Essential Shopify Announcement Bar App! Easy to use and perfect for showcasing our latest deals. Matches our store's vibe too.
Specials Ceramics
 
Totally digging the Announcement Bar App! It's perfect for sharing quick updates with our customers. While I'm excited to see any future additions, it's already a top-notch tool for us!
Xorbin
Learn more about using Essential Shopify Announcement Bar
Don't hesitate to contact the Support if you have any additional questions
To add a moving announcement to your Shopify store, you'll need to head over to the Essential Announcement Bar app dashboard. Once you're there, look for the "Running line announcement" option. Once you've clicked on it, you can begin to customize it to match your store's style and the message you want to convey. You'll find a wealth of options to play around with – change colors, tweak typography, adjust placement, and much more.
Making a Shopify announcement bar slide is a straightforward process if you're using the Essential Announcement Bar app. Instead of selecting the "Simple announcement" option that you may be used to, you want to choose "Running line announcement". This option enables your announcement to slide across the screen. Once you've selected it, you're all set to customize the announcement to your heart's content.
Our Shopify Scrolling Announcement Bar is designed to offer your website a sleek and professional appearance. Our sliding announcement bars stand 60 px tall. 
You can customize the width of the announcement bar according to your specific needs and preferences.
Discover other announcement bar placement locations
Get Essential Shopify Announcement Bar App Today