Let's face it: marketing tricks to increase sales have been around since forever. Small shops and department stores had attempted to increase their revenue by drawing the attention of customers years before online shopping became a thing. This was done by placing the most items at eye level or luring customers in with the smell of freshly baked bread, all in the hope that the customers would make impulsive larger purchases. This is a pitfall that even the best of us have fallen into.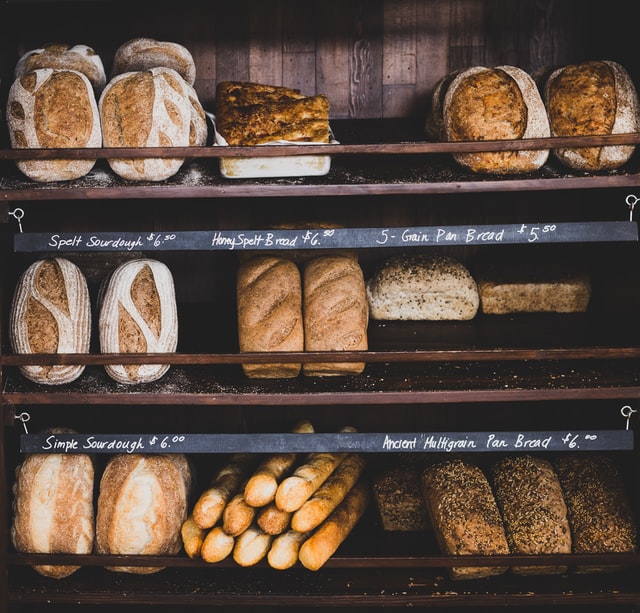 The desire to increase sales didn't go anywhere. In fact, it may have become even bigger due to the huge competitiveness in the industry regardless of the market. The methods, however, have transformed. Nowadays, in a world where e-commerce is king and a shop owner can't display an item at the cashier desk and use pleasant smells or music to affect customers, online store owners have to find new ways to play on the feeling of FOMO and make customers spend money. Businesses today need to be creative in their attempts to attract and encourage customers to get products and services quicker and in larger quantities.
Psychologists believe that the fear of missing out (FOMO) is linked to feelings of scarcity and anxiety over losing out on a great opportunity. Therefore, increasing the sense of urgency and creating the idea that there is a limited supply of certain products is the most effective tactic for increasing sales.
Incorporating a countdown timer into your website is one of the most efficient and successful marketing tactics you can begin with. This can help you increase interest in your product or service and is a fantastic method to motivate potential buyers to take immediate action before an offer expires. For them, it gives the idea that inventory is running low, which puts the consumer under pressure to make a decision faster. So the purpose of a countdown timer is to serve as an emotional push, if you will, to go through with the purchase.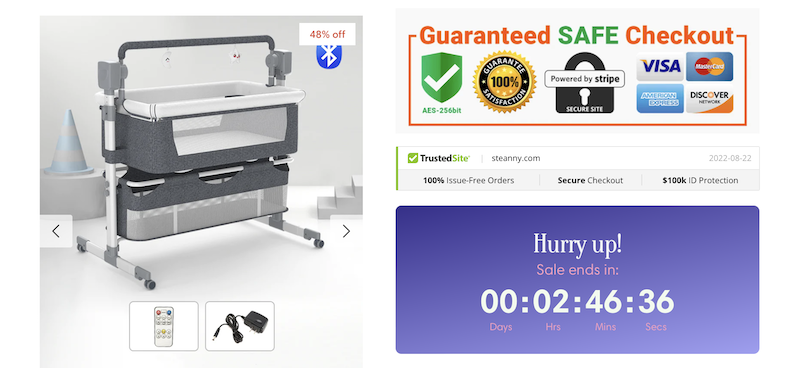 What is a countdown timer?
A countdown timer is a banner with an animated digital clock that shows how many minutes, seconds, hours, or even days are left until an event or date.
A countdown timer is beneficial to everybody who owns an online store, so don't be shy to take advantage of it. Regardless of whether you are trying to create a sense of urgency during sales, bring attention to your unique services, or simply move less popular items, using a countdown timer can be a very effective strategy.
It leads to an increase in conversions while simultaneously making the customer feel more satisfied with their purchases  – in the end, they stroke a bargain, right? The client gets the product and the store owner gains a customer that might return. It's a win-win.
How can a countdown timer benefit sales?
A sense of urgency encouraged by a countdown timer is fantastic for promoting sales and, as a result, increasing conversion rates. Additionally, it helps to improve engagement, so putting a countdown timer on your website may keep the visitors there for longer.
And of course, as simple as it may sound, countdown timers get people hyped up about new releases. So it makes them an excellent tool for teasing soon-to-be-released collections or new items coming to the store. 
Where to use a countdown timer to create urgency and increase conversion rates?
In the past, countdown timers were nearly never used anywhere other than landing pages. Today, you can add a countdown timer to almost any page – your homepage, product pages, checkout pages, or even your blog.
The use of countdown timers on product pages has become increasingly popular lately. It's no surprise — customers that come to a product page have a much better chance of making a purchase, even if they don't instantly buy the item. So, a countdown timer is a fantastic way to create urgency, keep people interested, and motivate them to move forward with a purchase.
Is it only used to push products?
Although it is the primary use of countdown timers, you can also use it to offer and promote other services like free shipping, next-day delivery, or same-day dispatch. 
Timers should include helpful information. Sure, increasing sales is the ultimate goal of using a countdown timer, but each timer should be beneficial to the client in some way too. So if you are offering any additional perks, make sure to communicate them through a countdown timer.
What is the best countdown timer?
When you go out to look for a countdown timer, we recommend checking out Essential Countdown Timer for Shopify.
This customizable countdown timer app is perfect for all business types and sizes. It is extremely user-friendly, and you can create your own countdown timer bar or use one of the existing countdown timer styles. It provides a perfect experience both for customers and shop owners and makes getting started with a countdown timer very easy.